Finding Flagler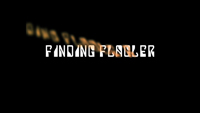 Having lost their mojo, two rockers search for the guru who can get them back on track.
Created for the Baltimore 48 Hour Film Project.
Character: Tim or Tina Flagler, Unemployed Musician
Prop: a tire (any kind of tire)
Line of Dialogue: "I need to leave in a minute."
Genre: Buddy Film
If you are unfamiliar with what the 48 Hour Film Project is about, click on this badge.

Festival Screenings
Baltimore 48 Hour Film Project, June 2009